The Medici Warrior Series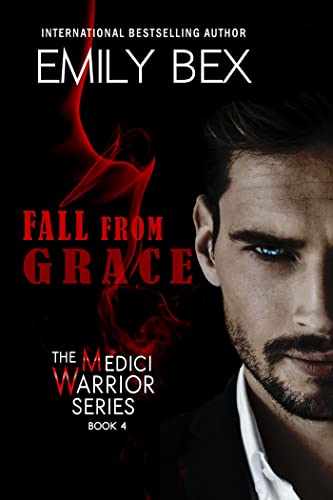 The Medici Warrior Series is featured on the Best Paranormal Romance Series list on Goodreads!
JR Ward and Christine Feehan fans will become enchanted with this deliciously dark and scandalous series by International Bestselling Author Emily Bex. It's everything vampire romances should be made of!
Continue the journey in this dark fantasy with Shade and Kate Medici.
Lorenzo discovers his mother isn't the only one born with unique powers.
Alec makes his final bid for political power and is prepared to take down anyone who stands in his way.
There is nothing more dangerous than a vampire with nothing more to lose. You won't believe what happens when he returns to exact his own revenge.
"Scorching", "riveting", and hailed as "the NEXT BIG THING", The Medici Warrior Series follows the exploits of a vampire dynasty that spans four generations in a multi-genre novel with elements of paranormal, smoldering romance, and historical fiction. Get your copy today! Your vampire king is waiting…
AUTHOR'S NOTE: This is a series that must be read in order. New to the Medici Warrior universe? Start at Book One!
Coming Soon - September 2023
Within an ancient grimoire lies the answers Eilish Bohannon needs. But is the book helping her? Or only helping her get killed…
More to come.