International Bestselling Author Emily Bex
 explores the lives and provocative romances of the Medici vampires, led by
their warrior king, Shade Medici, in her epic six-book Medici Warrior series. 
Her second series, The Bohannon Witches Duology, releases in 2023, with the first book,
 Rhiannon's Circle, releasing March 14th, and follows the lives of a legendary coven, 
whose youngest sister, Eilish, pursues a forbidden romance with a vampire who must
help her gain her rightful role as High Priestess.
These books are intended for mature audiences only.​
5.0 out of 5 stars Exciting and so romantic!
I was hooked from the beginning. I love the story, the action, the characters and the romance is off the charts!
Great story!
I was very surprised after I read all the poor reviews for this book, and decided to give this author a chance. Im very happy with my decision. It is a great storyline it does drag a little bit in some places but it does not take away from the Amazing Story of the first book I am looking forward to book number 2, all you negative nancys you have missed out on a wonderful story and a great author!
Seriously, one of the best series I have ever read!!
Had no idea what I was getting into when I started reading the first book. I thought it would be a bit of fluff to tide me over while waiting on another series. I WAS WRONG!!!!! These books are additive. I could not get enough. The characters and world are so very real that I could be reading for 5 mins. and be stepping right into that world. I laughed, I cried, both sad and happy tears. I grew angry and anxious and every other emotion you can imagine. Shade and Kate's story is not an easy one. It is not just boy meets girl and fall in love and HEA after a few bumps in the road. It is heartfelt sorrow, happiness, love and fear all the things that make a great story. Shade Medici is a King, warrior, fearless, brave and driven to keep his people safe and his love for Kate is completely real with all the troubles and fears and everything that goes with it. There is betrayal, wars, loss and above all Love. There are tender moments, fighting, misunderstandings and still Love. Step into a world that gives you all the feels and make you never want to step out of it again. I WOULD HAVE GIVEN THIS SERIES A 10+ IF I COULD. DON'T KEEP YOUR VAMPIRE KING WAITING!!!
Fantastic Story!
Oh my goodness! Where do I begin? So very much happens so quickly in this Vampire & Mortal romance. I love the characters especially Kate and her mate Master Shade Medici. He's never ever met a woman who could tempt him and handle his beast especially not a mortal woman until he meets Kate his bel rosso. He calls her that because of her beautiful long red tresses. They become mated, and there's Alec & Rissa who are vampires and seem to care about Shade , but they don't believe a vampire belongs with a mortal. I can't wait to start reading "The Turning: A Dark Vampire Romance ( The Medici Warrior Series Book 2 ) by Emily Bex. Thank you Emily Bex for writing this series, I've only read Book 1 so far but starting on Book 2 right after I send this review. I truly love the story and characters.
Great story with fully developed characters to draw you in.
I enjoyed this compelling book. I am truly eager to start book number two😀! The Turning is waiting....time to start Book Two!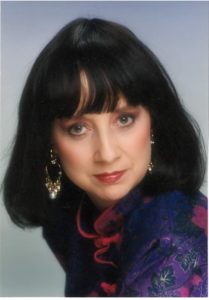 Emily Bex is an avid life-long reader and a first-time writer of the epic six-book Medici Warrior Series. As she says, "Why start small?" She worked for over twenty years in marketing, developing ads and promotional literature. She figured if she could write creatively for marketing, then surely, she could write something about these characters rattling around inside her brain. She currently lives in Virginia but has used her extensive love of travel, both foreign and domestic, to create the backdrop for her characters to play out their story.
Stay up to date and get news, information, new releases, and more! 
Today I'm going to tell you a story. This isn't a fictional story but a true story from my travels. So, settle in with your …
In The Bohannon Witches series, Emily Bex detailed what the sister witches were cooking up in the kitchen, which brought about the idea of this companion cookbook.