The Medici Warrior Series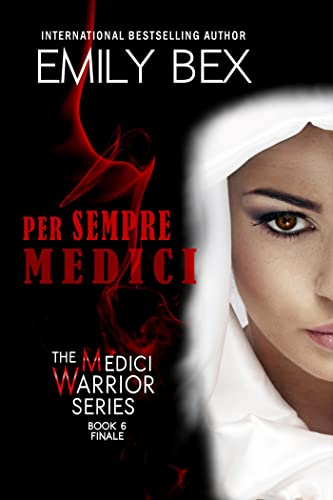 The Medici Warrior Series is featured on the Best Paranormal Romance Series list on Goodreads!
Book VI: Per Sempre Medici
Are you ready for the secret?
The Medici power grows, as the children enter adulthood and establish their own families. Possessing gifts unique to their bloodline, and the expanded reach of their family tree. They appear untouchable, and yet that very power is what makes them a target.
Natalia and Shade have carried the burden of the knowledge of the curse that plagued each generation of the Medici's. The curse will be revealed. Can it be broken?
Father and son will face off against their greatest threat yet, in an epic battle against the evil Borgia's to rule all of Italy. Lorenzo feels assured of their victory. His gift as a fire-thrower giving him an edge, but Natalia's not so sure. The battle for Castello will be paid for in blood.
Natalia's visions tell her only one coven remains standing.
Coming Soon - September 2023
Within an ancient grimoire lies the answers Eilish Bohannon needs. But is the book helping her? Or only helping her get killed…
More to come.