The Medici Warrior Series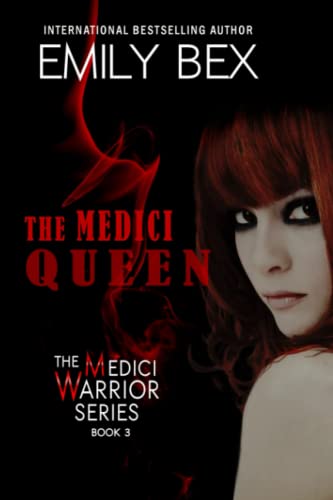 The Medici Warrior Series is featured on the Best Paranormal Romance Series list on Goodreads!
Book III: The Medici Queen
JR Ward and Christine Feehan fans will become enchanted with this deliciously dark and scandalous series by International Bestselling Author Emily Bex. It's everything vampire romances should be made of!
There are new beginnings for the ancient Medici vampire coven.
The sexy, powerful King Shade Medici intends to increase his coven and territories to include the U.S. The new Medici Queen proves she can hold her own beside her king. She carries rare abilities believed extinct by the vampire community. She also possesses something never seen in the vampire world. What will it mean to their kind?
A male heir must be produced to carry on the Medici line. The royal couple has many new plans in business to advance their hold in the States. Not everyone is happy about it. The sprawling Medici estate is a threat to its neighboring coven, controlled by Max. Their lifestyle is Rissa's greatest envy. Secrets will be revealed, old scores will be settled, and many will fall.
"Scorching", "riveting", and hailed as" the NEXT BIG THING", The Medici Warrior Series follows the exploits of a vampire dynasty that spans four generations in a multi-genre novel with elements of paranormal, smoldering romance, and historical fiction. Get your copy today! Your vampire king and queen are waiting…
AUTHOR'S NOTE: This is a series that must be read in order. New to the Medici Warrior universe? Start at Book One!
Coming Soon - September 2023
Within an ancient grimoire lies the answers Eilish Bohannon needs. But is the book helping her? Or only helping her get killed…
More to come.